Lights Custom LED
luci LED sò la tecnoluggìa illuminazione-canta u populu energia Ultimi. Light Light Diode, LED, hè una semiconductor chì cambia energia elettrica in energia, di luce.
luci LED sò Sognu Familia energia, canta u populu fin'à 20% di u numeru cunsumati da illuminazione acne, chi significa lu poi addifenni cunsistenti su costu 'energia. More cusì, luci LED hannu un inglese lifespan assai più cà tutti i lucca tipu di illuminazione.
At TACHYON, avemu capisce chi comu luci LED cuntinueghja à vince di più pupularità è hè cunquistata esse usatu in diversi campi,, ci avi a essiri un bisognu di a pò persunalizà a fà optimally per ogni tipu di applicazzioni. induve, avemu numinau assai in affacciari cu variità di usu LED Sarto fici luci a valurizà curà parfettu è adattazione essential in ogni campu di applicazzioni.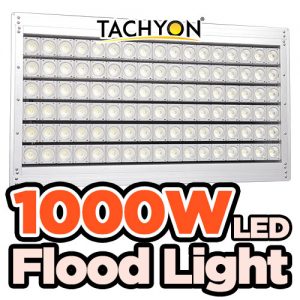 Lights Stadium Custom LED
In un stadiu, i lumi alti sempre lu putiri arzillu e pieni LOL è aguali eccitamento à mezu à i spectators, ancu nanzu u jazz cumincia. Duranti lu jocu, i lumi LED brillanti face ogni muvimentu vera.
tecnulugia illuminazione LED dà stanza di Linguastat fattu usu-chì dà temperature induve è cumu hè bisognu di, sia da dici campi sacchetta o inundazioni.
At TACHYON, a nostra luci LED persunalizà di athletic fà per Childrens televisiò vivi è maestosu è ritratta cristal-chjaru. Avemu sfruttatu u natura pulivalenti di luci cundottu da ortugrafìa brilliantly funziunalità high-utilitati di dolciumi luci cu na granni appellu esteticu.
Quì sò parechji di i funziunalità particulari di a nostra luci stadiu LED abitùdine:
80,000 ore inglese lifespan
Retrofits à sin'à 150 jita alture
A partita pò sustituiri effittivamenti dolciumi 4,000W piatte
romantica persunalizata di tutti li atti stadiu
disegni illuminazione Très chì scuntrà su incù u mudellu IES
State-of-a-arte ottica di cristallo-chjaru è ancu animali.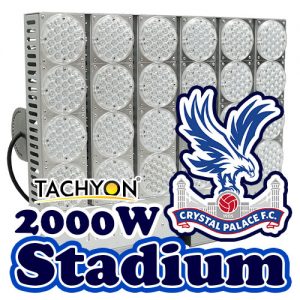 Lights Arcusgi persunalizata LED
Pudete aiutallu su chiddi 'lochi scuri' cù i nostri excellently-luminosu luci piena persunalizata LED.
LED a nostra tradizione luci ùn sò eleganti solu in disegni ma dinù sughjornu in u so spettaculu. Iddi Jè raprisenta u luci cunvinziunali cum'è halogens, halides metallu è floodlights in sodium.
U nostru floodlights LED usu hannu i seguenti carattiristichi Sognu:
IP66 dustproof,

waterproof and weatherproof with an inbuilt respirator

Lockable and rotable brackets

Superb performance and elegant designs

Well-suited for both outdoor and indoor use

Have different modes

:

Daylight

(5

K

),

Natural

(4

K

)

and Warm

(3

K

).
Customizable LED High Bay Lights
Our custom LED lights for high bays are highly efficient. Having been specially designed for high bays, they are the perfect lighting solutions for gymnasiums, large storage warehouses, manufacturing facilities, cold storage warehouses, military bases, aircraft hangars etc. They are the best replacement for HID and HPS light fixtures.
Retrofitting a conventional industrial metal halide lights with our customizable LED high bay lights will drastically reduce the energy cost of your manufacturing company because of the energy saving feature of LED lights. This will also reduce the overall cost of maintenance.
From high temperature steel plants to highly corrosive manufacturing plants, from aluminum pot rooms and smelters to paper manufacturing plants, our customizable is highly suitable for all kinds of high bays lights requirements.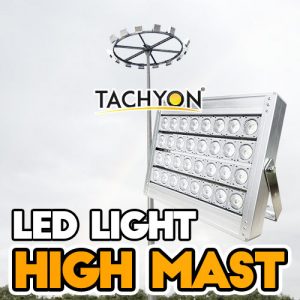 Lights persunalizata LED Street
U cumplessu natura di spazii di trasportu chjama di parechji tippi di illuminazione, in ordini di a facilità sicurità di a vita, è dinù salvà spesi di mantene.
U nostru lume carrughju LED persunalizata hè una scelta costu diffusion è maintainable di li cità e li cità oghje e trasìu nta lu futuru. U nostru lume stradale energia-efficacità è costu-diffusion LED tradizione hè assai fàciule à tene, gestisce è riparà (in casu di un ditiriuramentu).
By using our custom LED lights, you will be bringing beauty, safety and security to the streets and highways. These custom LED street lights bring brilliant, colorful and even illumination to the streets. More cusì, they are designed with materials that can withstand deterioration under various weather conditions which gives them their characteristic and peculiar lifespan.
Custom LED Tunnel Light
At TACHYON, our custom LED tunnel light provides brilliant and vivid energy efficient illumination for tunnels and underpasses. By applying the most recent innovations in the field of LED technology, our customized LED lights give substantial reduction both in energy costs and maintenance costs.
Our custom LED tunnel lights have the following features:
Lightweight design for easy installation

Anti-glare and even illumination level

Highly conductive magnesium alloy

IP66 rating

Lumen level ranging from 10,500lm to 21,000lm

Impact resistance
At TACHYON, avemu sempri à cullà incù luci LED usu di vari quaternu di scuntrà u cu diversi bisogni di i nostri clienti. Ci sò devoti à pruducia statu-di-u-arte luci usu LED chì sò più adattu per usi specifichi.
Enquiry su miste Lights Products
Sè vo vulete à persunalizà a vostra propria Lights LED, piacè sentu senza à noi di mandà un missaghju à mail info@tachyonlight.com o di inchiri in la forma cuntattu sottu. Ci sò cherche avanti à u vostru messaghju.