Description
1000

W LED Flood Light Specification



Model No: LS-FLN-1000+
Light Source: Bridgelux
Driver: Mean Well
Input Voltage: 90-295 VAC, 50-60 Hz
Cumhacht: 1000W (Solas Tuilte faoi stiúir)
Luminous Efficiency: 150 lm / W
Luminous Flux: 150,000 lm
Beam Angle: 10° / 25° / 40°/ 60° / 90° / 120°
dath Teochta: 2700 K to 7500 K
Color Rendering Index: 85
Life Span: 80,000 uair an chloig ag L70
Storage Temperature: -40°C to 80°C
Working Temperature: -25°C to 55°C
Water-proof: IP67 rating
Dimension: 1000 x 538 x 135 mm
1000W LED Flood Light Net Weight: 23kg
Warranty: 5 Years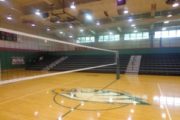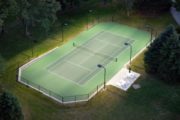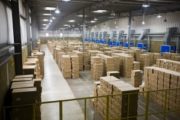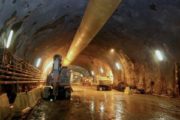 Applications of 1000W LED Flood Light



Soilse Lot Páirceáil

Warehouse Lights

Crane Lights

Outdoor LED Lighting

Factory LED Floodlights

Canopy Lights

Sea Port LED Lights

Golf Course 1000W LED Flood Lights

Volleyball Court LED Flood Lights

Soilse Tionscail

1000

W LED Flood Light for Tower Lights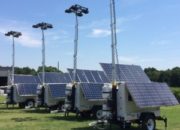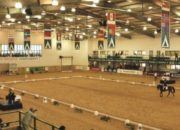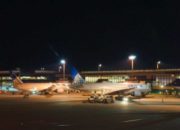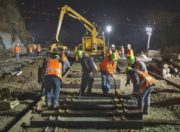 Advantages of our High Power

1000

W LED Floodlight fixture



You can buy high quality Solas Tuilte faoi stiúir 1000 Watt for outdoor use. TACHYON develops ANTI-GLARE optics specialized for 1000W LED Flood light, which ensure better vision of workers, spectator or road users. Its flicker-saor optic lens is compatible to high speed photography as well. A good 1000W flood light fixture should be able to illuminate farther & further. Mar gheall air seo, TACHYON, as a High Power LED Flood Light Manufacturer, attaches great importance to ground reachability of the Outdoor Solas Tuilte faoi stiúir 1000 Watt.
An modular design of our 1000W Solas Tuilte faoi stiúir reduces your maintenance time and cost. Although our flood light fixture 1000 is reliable, it may encounter unexpected, serious artificial compact that damage the chip. If part of the 1000W Solas Tuilte faoi stiúir chip goes off, you can take out malfunction units and then replace the new chips; dá bhrí sin,, you have no need to repair the entire flood light fixture.
We always mention that 1000W Solas Tuilte faoi stiúir can save energy because it can replace 3000W to 4000W Metal Halide or HID Lamps. The LED Flood Light having 1000W can illuminate more-or-less the same brightness of few thousand watts Metal Halide Lamps.
As for durability, TACHYON's 1000W Solas Tuilte faoi stiúir is made of Quality Aluminum Alloy Shell and Polycarbonate Lens Cover which are Strong, light-weight and anti-corrosive. Our third-party packaging inside 1000W Solas Tuilte faoi stiúir enhance the Life Span to 80,000 uair an chloig ag L70, which is equivalent to 27 chun 30 years use. Chomh maith le, persistent heat would damage the LED Flood Light fixture; nevertheless, ár High Quality 1000W LED Flood Light adopts open & hollow design between each row of LED chips so the heat can be dissipated effectively. We also acquire the patent of Dense Aluminum Fins Heat Dissipation Design. Our LED Flood Light 1000Watt have IP67 certification and 5 Years Warranty as well. You can always enjoy prompt after-sale service.

---
Price of 1000W

LED Flood Light Fixture



Our High Quality LED Flood Lights 1000W are of low price, without compromising on the quality. Please contact us for much info by means of the form below, nó ag info@tachyonlight.com. It is appreciated to receive your message.