incazelo
1000

W LED Flood Light Specification



Model No: LS-FLN-1000+
Umthombo wokukhanya: Bridgelux
umshayeli: Ukuthini Awu
wokufaka Voltage: 90-295 Vac, 50-60 Hz
amandla: 1000W (LED-Flood Khanyisa)
Ukuphumelela Luminous: 150 LM / W
Luminous Flux: 150,000 LM
Beam engela: 10° / 25° / 40°/ 60° / 90° / 120°
yombala: 2700 K to 7500 K
Umbala Rendering Inkomba: 85
Life Span: 80,000 amahora angu-L70
isitoreji lokushisa: -40° C kuya ku-80 ° C
Temperature Ukusebenza: -25° C 55 ° C
Amanzi-ubufakazi: IP67 isilinganiso
Dimension: 1000 x 538 x 135 mm
1000W LED Flood Light Net Weight: 23kg
Warranty: 5 Years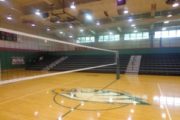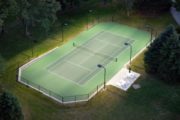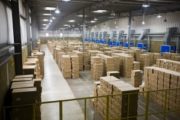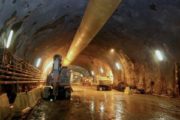 Applications of 1000W LED Flood Light



Indawo yokupaka izimoto Lights

Warehouse ka-Lights

Crane Lights

Outdoor LED Lighting

Factory LED Floodlights

Canopy Lights

Sea Port LED Lights

Golf Course 1000W LED Flood Lights

Volleyball Court LED Flood Lights

Industrial Lights

1000

W LED Flood Light for Tower Lights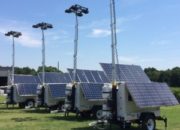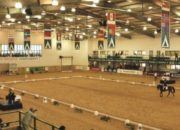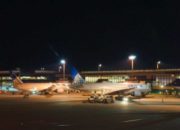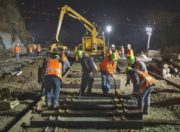 Advantages of our High Power

1000

W LED Floodlight fixture



You can buy high quality LED-Flood Khanyisa 1000 Watt for outdoor use. TACHYON develops ANTI-GLARE optics specialized for 1000W LED Flood light, which ensure better vision of workers, spectator or road users. Its kulokolokoza-free optic lens is compatible to high speed photography as well. A good 1000W flood light fixture should be able to illuminate farther & further. Ngokwalokhu esesixoxe ngakho, TACHYON, as a High Power LED Flood Light Manufacturer, attaches great importance to ground reachability of the Outdoor LED-Flood Khanyisa 1000 Watt.
I modular design of our 1000W LED Flood Khanyisa reduces your maintenance time and cost. Although our flood light fixture 1000 is reliable, it may encounter unexpected, serious artificial compact that damage the chip. If part of the 1000W LED Flood Khanyisa chip goes off, you can take out malfunction units and then replace the new chips; Ngakho-ke, you have no need to repair the entire flood light fixture.
We always mention that 1000W LED Flood Khanyisa can save energy because it can replace 3000W to 4000W Metal Halide or HID Lamps. The LED Flood Light having 1000W can illuminate more-or-less the same brightness of few thousand watts Metal Halide Lamps.
As for durability, TACHYON's 1000W LED Flood Khanyisa is made of Quality Aluminum Alloy Shell and Polycarbonate Lens Cover which are Strong, light-weight and anti-corrosive. Our third-party packaging inside 1000W LED Flood Khanyisa enhance the Life Span to 80,000 amahora angu-L70, okulingana 27 ukuze 30 years use. Ngaphandle, persistent heat would damage the LED Flood Light fixture; nokho, yethu High Quality 1000W LED Flood Light adopts open & hollow design between each row of LED chips so the heat can be dissipated effectively. We also acquire the patent of Dense Aluminum Fins Heat Dissipation Design. Our LED Flood Light 1000Watt have IP67 certification and 5 Years Warranty as well. You can always enjoy prompt after-sale service.

---
Inani 1000W

LED Flood Light Fixture



Our High Quality LED Flood Lights 1000W are of low price, ngaphandle kokuyekethisa izinga. Sicela uxhumane nathi ukuze uthole ulwazi okuningi esebenzisa yakha ngezansi, noma info@tachyonlight.com. It is appreciated to receive your message.