LED Custom Lights
LED lights are the newest technology energy-saving lighting. Light Emitting Diode, LED, is a semiconductor that transforms electrical energy into light energy.
LED lights are excellent energy savers, saving up to 20% of the amount consumed by halogen lighting, which means it saves substantially on energy cost. More so, LED lights have a much longer lifespan than every other type of lighting.
At TACHYON, we understand that as LED lights continues to gain more popularity and is progressively being used in different fields, there must be a need for it to be customized to perform optimally for each type of application. Hence, we have invested a lot into coming up with varieties of custom LED Tailor made lights to enhance perfect performance and ultimate suitability in each field of application.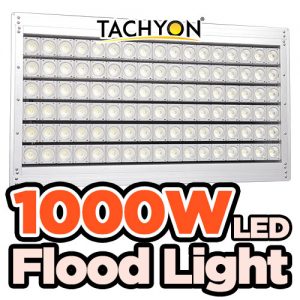 Custom LED Stadium Lights
In a stadium, the lively and vibrant custom high power lights captivates and stimulates excitement among the spectators, even before the show begins. During the game, the brilliant LED lights makes every move real.
LED lighting technology gives room for custom-made arrays that give illumination where and how it is needed, either by pinpointing pocket or flooding fields.
At TACHYON, our customized LED lights for stadiums make for vivid and spectacular television broadcasts and crystal-clear photographs. We exploited the versatile nature of LED lights by brilliantly incorporating high-utility features of LED light fixtures with a great aesthetic appeal.
Here are some of the special features of our custom LED stadium lights:
80,000 hours lifespan
Retrofits at up to 150 inches heights
A fixture can effectively replace 4,000W HID fixtures
Customized layouts for each stadium terrain
Excellent lighting designs that meet up with the IES standard
State-of-the-art optics for crystal-clear and even coverage.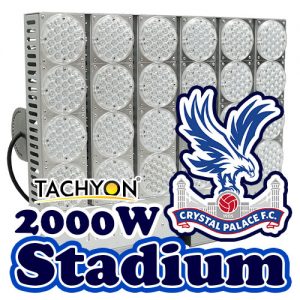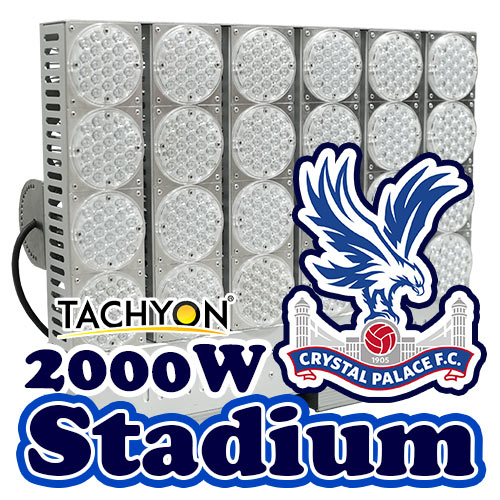 Customizable LED Flood Lights
You can lighten up those 'dark spots' with our excellently-bright customizable LED flood lights.
Our custom LED lights are not only elegant in designs but also superb in their performance. They perfectly replaces the conventional lights like halogens, metal halides and sodium floodlights.
Our custom LED floodlights have the following excellent features:
IP66 dustproof, waterproof and weatherproof with an inbuilt respirator
Lockable and rotable brackets
Superb performance and elegant designs
Well-suited for both outdoor and indoor use
Have different modes: Daylight (5K), Natural (4K) and Warm (3K).
Customizable LED High Bay Lights
Our custom LED lights for high bays are highly efficient. Having been specially designed for high bays, they are the perfect lighting solutions for gymnasiums, large storage warehouses, manufacturing facilities, cold storage warehouses, military bases, aircraft hangars etc. They are the best replacement for HID and HPS light fixtures.
Retrofitting a conventional industrial metal halide lights with our customizable LED high bay lights will drastically reduce the energy cost of your manufacturing company because of the energy saving feature of LED lights. This will also reduce the overall cost of maintenance.
From high temperature steel plants to highly corrosive manufacturing plants, from aluminum pot rooms and smelters to paper manufacturing plants, our customizable is highly suitable for all kinds of high bays lights requirements.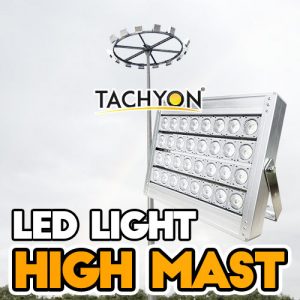 Customizable LED Street Lights
The complex natures of transportation facilities call for different types of lighting, in order to facilitate safety of lives and also save costs of maintenance.
Our customizable LED street light is a cost effective and maintainable choice for cities and towns today and onwards into the future. Our energy-efficient and cost-effective custom LED road light is very easy to maintain, manage and repair (in case of a breakdown).
By using our custom LED lights, you will be bringing beauty, safety and security to the streets and highways. These custom LED street lights bring brilliant, colorful and even illumination to the streets. More so, they are designed with materials that can withstand deterioration under various weather conditions which gives them their characteristic and peculiar lifespan.
Custom LED Tunnel Light
At TACHYON, our custom LED tunnel light provides brilliant and vivid energy efficient illumination for tunnels and underpasses. By applying the most recent innovations in the field of LED technology, our customized LED lights give substantial reduction both in energy costs and maintenance costs.
Our custom LED tunnel lights have the following features:
Lightweight design for easy installation
Anti-glare and even illumination level
Highly conductive magnesium alloy
IP66 rating
Lumen level ranging from 10,500lm to 21,000lm
Impact resistance
At TACHYON, we constantly come up with custom LED lights of various specifications to meet up with diverse needs of our clients. We are committed to producing state-of-the-art custom LED lights which are best suited for specific purposes.
Enquiry on Customized Lights Products
If you want to Customize your own LED Lights, please feel free to send us a message at email info@tachyonlight.com or filling in the contact form below. We are looking forward to your message.