Versatile Large Area Lighting Solution is offered such as Airport Flood Lighting, Warehouse Light, Parking Lot Light, LED Flood Light for ball field, port, construction site, rail yard, facade, border and etc. Our Sales Specialists & Engineers always listen & customize high quality, energy-efficient & cost-effective Large Area Light for you.
– Please select your venue from the list below –
If your lighting project does not fall into the categories below, you can get customized LED Flood Lights by contacting us at info@tachyonlight.com, or using this form.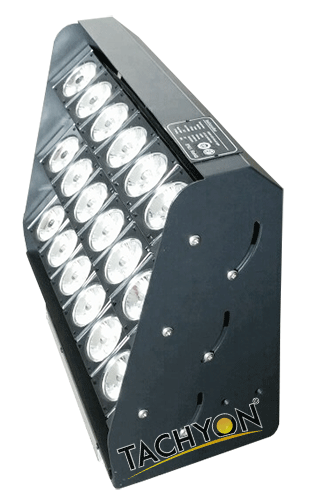 Airport Flood Lighting & Runway Lights
TACHYON LED Large Area Lighting improves airfield safety by means of best quality optics having high lighting uniformity. Tailor-made shielding & cover plate reduce glare that affect pilot's vision.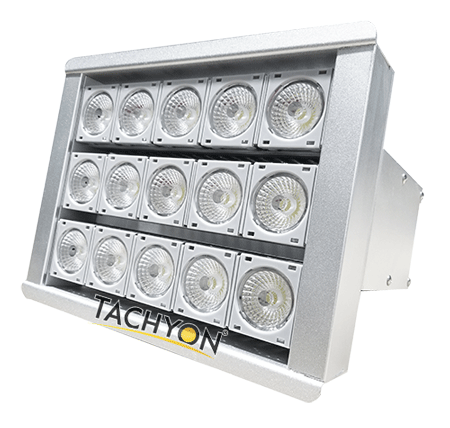 We offer cheap but quality high bay flood light for warehouse & factory. We use the Bridgelux LED chips that greatly save your energy bill. Our Large Area Lighting for warehouse can operate in freezer (-25°C) & metal casting factory (60°C ambient temperature) as well.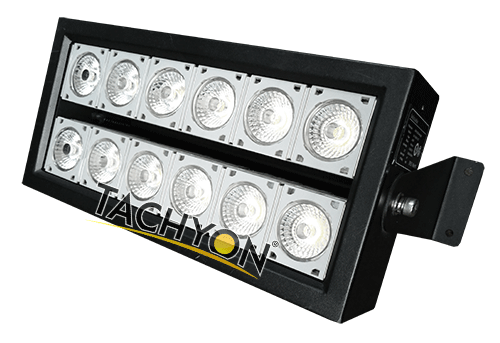 When it comes to outdoor Large Area Lighting especially for parking space, the durability of light becomes a paramount factor. Our Parking Lot LED High Mast Light obtains IP67 certification that tolerate rain & storms; and the effective heat dissipation fins maintains working temperature of Large Area Flood Lighting at a low range in scorching & hot summer days; therefore, the life span of flood light can be enhanced.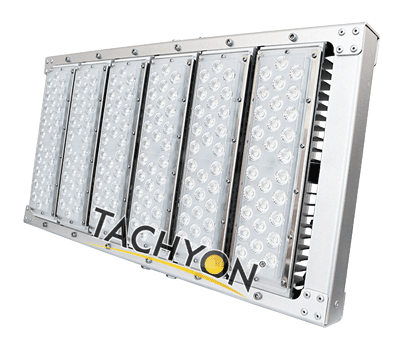 Sports Field Flood Lighting
Our Large Area Lighting is suitable for tennis court, basketball court, football & soccer field as well. Quality LED Chips is installed to provide uniform & super-bright light for players & audiences. Besides, lesser heat is generated by using LED Sports Light when comparing to Metal Halide; and thus enhance the user experience.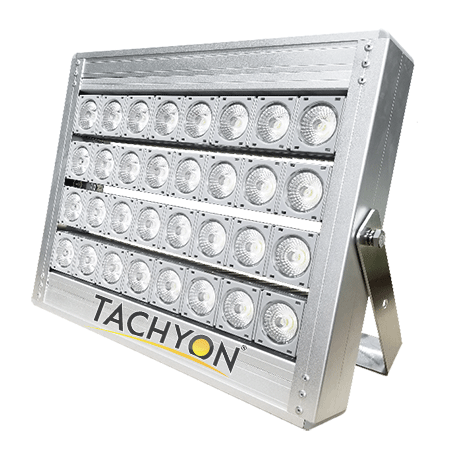 Port, Industry & Rail Yard Flood Lighting
TACHYON Large Area Lighting for Port & Industrial use is anti-corrosive & water-proof. We adopt quality Aluminum Alloy, Polycarbonate lens cover & Silicon rubber cable coating, preventing corrosion by sea water. IP67 certification of our floodlight avoids ingression in dusty & rainy environment, such as railyard, as well. This significantly reduces your maintenance frequency & cost.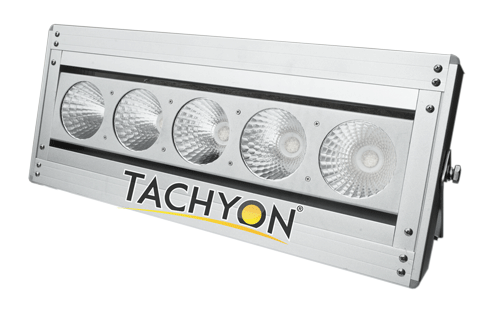 You can embellish the buildings by means of colorful lights. The lighting effect of our Building Facade Lighting & Wall Washer can be controlled & recorded by computer. If you have no idea on lighting programming, there are tonnes of effect template available. The color will be changed automatically. We provide free design service as well if you select our Building Facade Lighting & Wall Washer Light.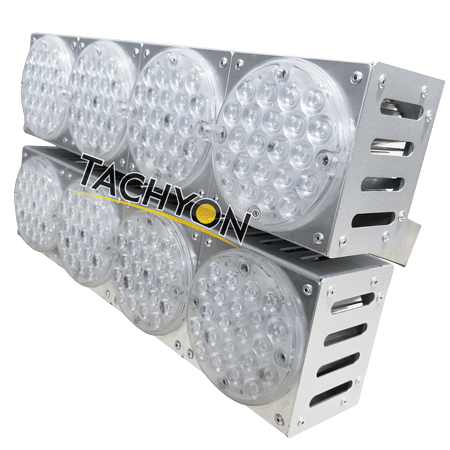 Border Flood Lighting & Fence Light
Our Border Floodlight is compatible with motion cencor to detect illegal immigrants. Our LED flood light for Boundary has excellent brightness &  ground reach ability, which means the light travels further on ground & sea.
Please do not hesitate to drop us a message if you want to buy high quality LED Large Area Flood Light for your lighting projects. You will receive prompt & comprehensive reply within 24 hours. Thank you very much.

Email Address
info@tachyonlight.com
Telephone
+86-755-36938328