LED Street Light & Tunnel Light
Tachyon versatile LED Street Light is suitable for majority of road surface illumination. You can select the powers ranged from 50W to 600W LED Street Light for various venues.
Tachyon LED Street Light & Tunnel Light are equipped with asymmetric lens for uniform coverage of light on the road surface, dense fins structure for effective heat dissipation and modular design for easy & prompt maintenance. Tachyon provides you with free tailor-made service as well.
Let's explore our technology & how we provide you with high quality LED Street Lighting.
Asymmetric LED Optical Lens
Better visualization for road users – first and foremost, TACHYON intrinsic asymmetric LED lens guarantees exceptional lighting uniformity and full light coverage of road surface.
Fun Fact #1: Revitalizes the city
Recent study shows that bright street encourages outdoor activities at night, by 20%.
Fun Fact #2: Better security
Sufficient & uniform illumination on pavement let us feel secure &  assist crime detection through CCTV.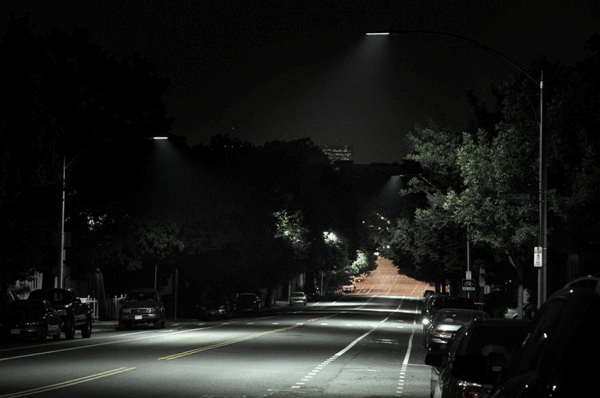 Unsatisfactory Lighting Uniformity
Shoddy Street Light – You can see there are many bright and dim spots, which is of very poor quality.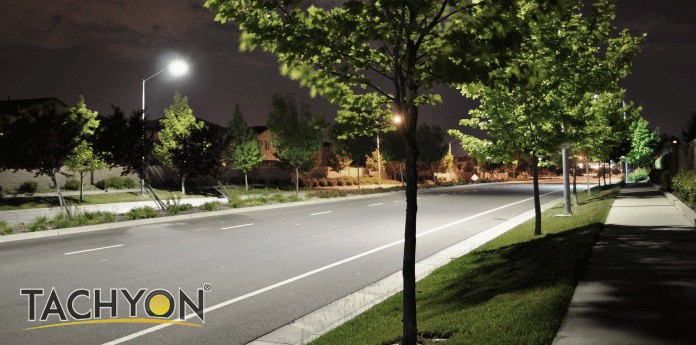 TACHYON LED Street Light solution – Evenly distributed light source reduces driver tiredness and guarantees road safety.
How to ensure TACHYON Street Lighting that lasts for at least 20 years?
TACHYON LED Street Light & Tunnel Light Series are made from Quality Aluminum Alloy, Polycarbonate Lens Cover & Silicon Cable Shell.
There is no way the LED Street Light corrodes even the outer layer is scratched, because of the protective oxide layer of Aluminum.
This makes our LED Street Light is anti-corrosive even it is installed near to coastal region or industrial area.
Street Lamp must be able to tolerate adverse weather conditions.
TACHYON LED Street Light and Tunnel Light Series obtain IP66/IP68 certification.
Moreover, TACHYON receives patents for the water channelization design that gets rid of stagnant water.
To further protect the LED Street Light & Tunnel Light, the vital components like LED chip is lined by shock absorber.
This design enables our Street Lamp to tolerate windy, blustery days, and minor earthquake.
As you can look at the above LED Street Light (Left) & LED Tunnel Light (Right), there are 20 & 10 LED chips respective.
Each chip is connected with other in parallel, which means if one of them goes off, its neighbour LEDs are still functionable.
This design reduces your time and cost for maintenance if unforeseeable damage of street light occurs.
Various colors can be selected for your project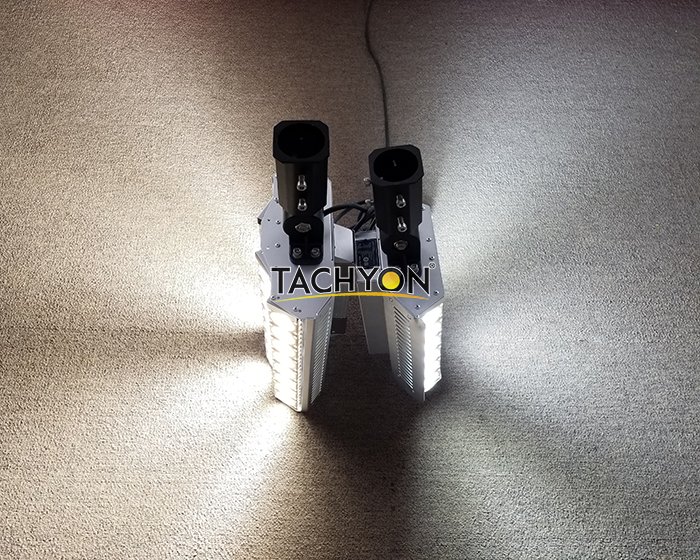 Well organized Aluminum fins assists heat loss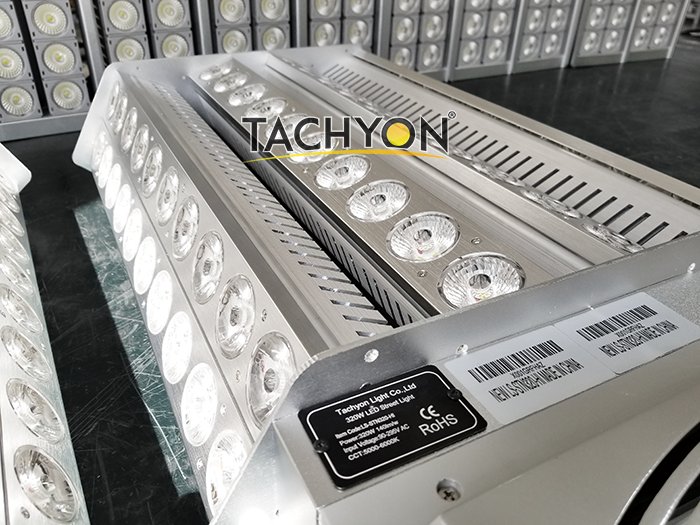 The dense Aluminum fins provide large surface area for heat sink, plus seamless connection between LED chips and the fins.
Reduction of glare by self-developed high quality LED lens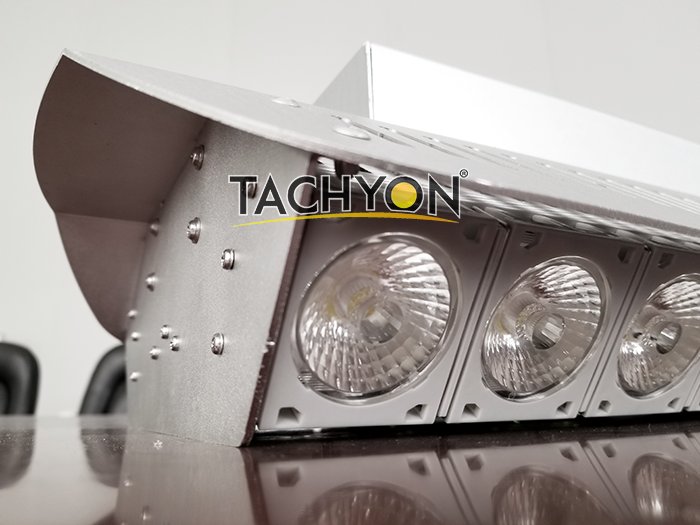 Strong light might be irritating to residents. TACHYON tackles this issue by means of tailor-made light shield & lens.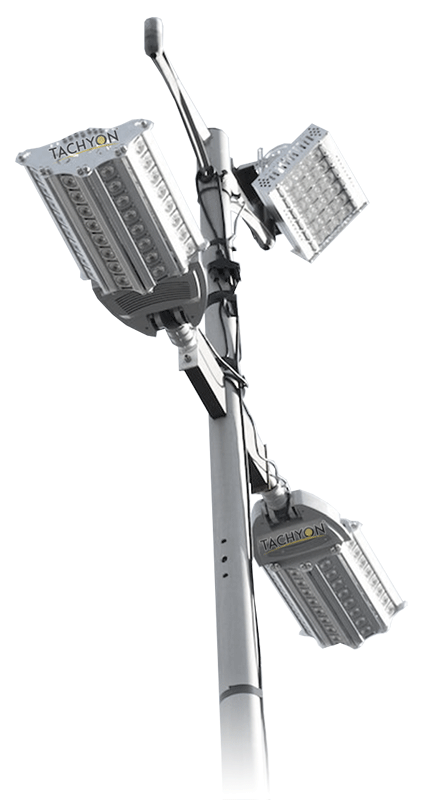 Contact Us for Free DIALux Service
Please do not hesitate to contact us if you would like to obtain much info about our quality LED Street Light. We will get back to you within 24 hours. Thank you for your time.

Email Address
info@tachyonlight.com
Telephone
+86-755-36938328