Industrial LED Lighting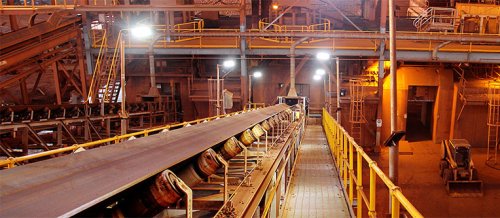 Industrial LED Lighting is the paramount fixtures in each production line, which is regarded as the heart of the company because it not only manufactures fresh goods circulating in the market, but also retrieve the malfunction items for repair. Without the use of Industrial LED Lighting, the factory cannot operate 24/7 and thus lower the production efficiency. Apart from continuous operation, safety is another thing we need to concern. Appropriate Industrial Lights can reduce the occurrence of accident because recent study shows that there is significantly relationship between dim working environment & industrial accident. As the owner of factory, you would not be willing to see if there are workers getting hurt. In light of this need, TACHYON Lights manufactures High Quality Industrial LED Lights that illuminate factory, warehouse, construction site, mining area and similar large area with highly uniform & bright industrial flood lights LED.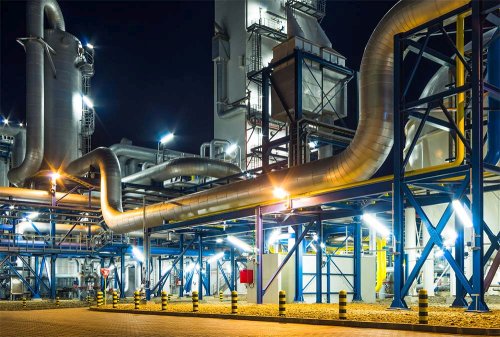 Advantages of our Industrial LED Lights
There are vast amount of LED industrial lighting products on the market. Why do I need to select a TACHYON's product? First of all we have exclusive heat dissipation system & temperature control system. Persistent heat does harmful effects on LED lighting chips, especially in the factory which involved high temperature operation. The dense Aluminum fins provide very large surface area for heat dissipation of Industrial LED Lighting. Besides, we adopt open design in Industrial LED Lighting, which means there is space and hollow structure between each row of the LED Chips inside industrial lights that allow air ventilation.
Second, our TACHYON Industrial LED Lighting passes the 80,000 hours Life Span test. The factory & industrial floodlight works for 80,000 hours, or 20-25 years. The importance is that you have no need to replace the flood light fixture so frequently and thus reduce your cost. When comparing to conventional lighting solutions, selecting LED Flood Lights is a wise choice because LED generally have 5 to 10 times life span of traditional Metal Halide or HID.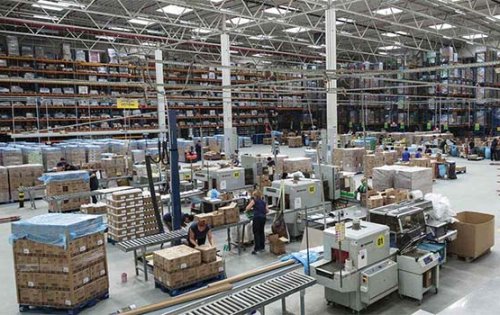 Apart from heat dissipation and life span, our Industrial LED Lighting use quality CREE & OSRAM LED Chips, which allow us to manufacturer High Power LED Floodlights having 150 lm/W, which is 10 to 12 times of incandescent light bulb. This high lighting efficiency can help reduce your electricity bill because you can use smaller amount of energy to produce the same or even brighter illumination when comparing to the conventional Metal Halide Lamps. So why not switch to Industrial LED Lighting?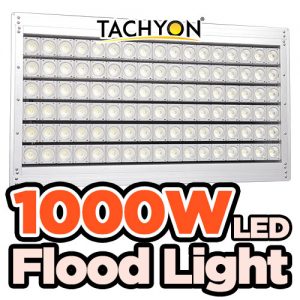 Product Enquiry on LED Industrial Lights
Please feel free to drop us a message if you need any help on your lighting projects. Our engineer will provide you with High Quality & FREE DIALux simulation report and give you the best price of the LED Flood Lights.