LED Mining Lights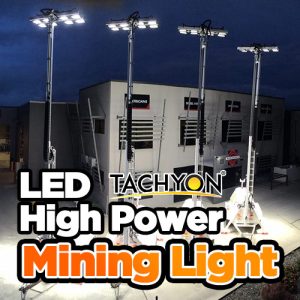 Overview of Mining Lights
Mining Lights are the must-have accessory in Mining Industry, especially digging for gold & diamond. The LED Mining lights allow 24/7 operation of the Mine. Dark and deep mines are inherently dangerous adventures for mining. In the past, the mining industry encountered several operational risks, including fatal lung disease with many nurses, including deaths from towing accidents, oxygen deficiency and collapsed landmines, a few years after leaving the mining industry did. However, the largest number of casualties is due to the explosion of mining lamps due to the ignition of methane gas. In light of this, it would be a wise choose to use LED Mining Lights. In mining, lighting is very important. Without light, miners cannot work. However, light has many side effects with serious health consequences, as it was essential. From the late nineteenth century to the early twentieth century mining workers ignited flammable gases in the mine and used a potentially fireable mine lamp and usually caused an explosion at a high level of sacrifice. In the past, miners often used open mining lights such as candles and hanging lamps, but after that they used carbide lamps and oil wick lamps that they carried with helmets and caps. With the use of LED Mining Lights, the work can be safer.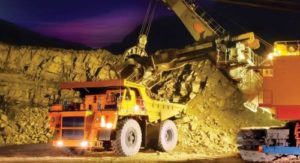 Importance of LED Mining Lights
Today, improvement of mining lights technology does not cause explosion, so it is highly safe and does not cause pulmonary disease, so unlike flames used in the past, it brought innovation of LED mines. The LED mining light provides uniform lighting and has a longer life than the mining light used in the past. Lighting for industrial mining, LED lighting for open pit, LED lighting solution for mining industry, LED lighting in mining industry.
At TACHYON, we created quality & gold standards LED mine light to withstand the harsh conditions of mining operations. Mining LED lighting solutions are manufactured to meet stringent mining requirements. At TACHYON, a team of outstanding dedicated LED mining lights engineers has spent quality time researching and designing. And we proposed a series of appropriate LED mining lights to the mining business to fully meet industry requirements. Our line of LED mining lights solutions for the mining industry provides uniform lighting, improved efficiency, cost-effective lighting, anti-dazzling lighting. Our LED lighting for open pit boasts uniform and uniform lighting, thereby appropriately avoiding inconvenience caused by fatigue and color change, instantly giving appropriate lighting and simulating daylight; therefore, our LED Mining Lights would be a better choice.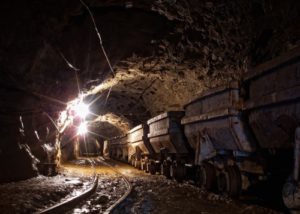 Advantages of our LED Mining Lighting
Compared to traditional lighting, the LED mining lighting solution for the mining industry is far more cost effective for installation, maintenance and repair. This has the direct effect of reducing the repair cost of the mining lights plant. The LED mine lights is a reason why economically conscious mining plants are keeping an eye on to install them, because it costs much less to maintain. Lighting for industrial mining, LED mining lighting for open pit, LED lighting solution for mining industry, LED lighting in mining industry. Our LED has two great advantages as a fireplace mine lighting: Firstly, the high quality of lighting, and secondly, it is absolutely health friendly that generates very good compliance. Rendering is excellent because the LED mine light gives out excellent colors. Our LED lights provide uniform lighting throughout the mine, unlike conventional open flames. Developed using advanced optical modeling gadget, LED mining lights lens provides uniform lighting pattern in dazzling and dazzling mines.
TACHYON is unconditionally working on providing high quality lighting solutions for the mining industry. We are constantly investing in research to maintain state-of-the-art innovation in the field of LED mining lights. For LED lighting in the mining business, we are constantly working to improve the current situation. Our absolutely safe light for industrial mining is designed exclusively for harsh conditions and acidic dust from mines and other bad environments. We are providing reliable LED lighting solutions suitable for continuous wear due to mining activities and operations to the mining industry.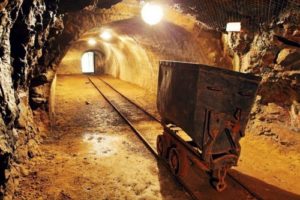 Enquiry on Mining Lights Products

If you require High Quality LED Mining Lights, please send us a message for much info at email info@tachyonlight.com or filling in the contact form below. We are looking forward to your message.